Etna Interactive
2040 Broad St
/ San Luis Obispo, CA 93401
Tel (866) 374-3762
Fax (805) 543-2014

Marketing That
Makes You More
From Panic to Prosperity: Jewell Plastic Surgery
After another vendor's unscrupulous SEO tactics got the clinic blacklisted by Google, Jewell Plastic Surgery virtually disappeared from search results. Leads dropped dramatically, along with revenue. According to Practice Manager Mary Jewell "We were unaware of what our former SEO company had done or how to fix it. We truly felt invisible."
"We've come to trust Etna implicitly."
They approached Etna with an urgent need for an SEO overhaul, including optimization for mobile devices, to resuscitate website traffic and bring in consults. The Etna team immediately deployed ethical and sustainable SEO to improve site rankings, including improved technical optimization, site functionality, and opportunities for patients to connect with Dr. Jewell. The practice has gone from invisible to in demand, with triple the website traffic and monthly consult requests.
Start the Conversation
Marketing That
Makes You More
Starting Strong:
Dr. Steven Camp
Dr. Steven Camp and his wife, Sara, approached Etna looking for a marketing partner who could translate their vision for their new, single-surgeon practice into a robust online presence that attracted quality leads. "We needed a website and online presence that really captured what we did in our office, the quality and connection we provided," said Dr. Camp.
"Etna keeps us ahead of the curve."
Etna helped them build a brand that communicated professionalism with a sense of fun. A new, mobile-first website design, and a robust marketing mix of social media, paid advertising, SEO, and content marketing produced results almost immediately.
Since 2016, their growth has been remarkable. Revenue has more than tripled. Website traffic has increased by 735%. Leads are up almost tenfold. And Dr. Camp is now established as one of the leading plastic surgeons in Texas.
Start the Conversation
Marketing That
Makes You More
Expanding Their Influence: California Cosmetics
A social media star in the ultra-competitive Southern California aesthetics market, California Cosmetics needed a partner who could bring order and scale to the medical spa business as it continued to grow. "I appreciate Etna's attention to detail. They go above and beyond because they genuinely care about our success," says owner Lea Barczak.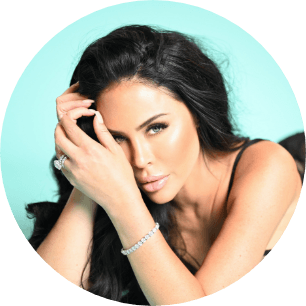 "Etna prioritized what needed to get done and helped us execute those steps very quickly."
Etna recognized California Cosmetics' need to boost its online presence and worked to bring their vision to life. Results came swiftly. We've set new records for patient attraction on Google and beat their previous top sales events by more than 40%.
Start the Conversation
Marketing That
Makes You More
Sorted, Streamlined, and Supercharged: DermSurgery Associates
With more than 15 locations, DermSurgery Associates contacted Etna seeking solutions at the scale of their practice that would unlock new avenues for growth. "We needed a partner who could build a modern website that not only looked great, but which would drive more targeted patients to our practice locations," says Dr. Esta Kronberg.
"We felt very fortunate that we had the opportunity to let Etna take care of us."
We installed Etna's SILO for WordPress to streamline site updates, expand visibility in Google search, and improve UX by serving patients the procedure, provider, and location information they need. Within just a few short months, online inquiries have nearly doubled.
Start the Conversation
Marketing That
Makes You More
Four Locations, One Goal—Growth: Destination Aesthetics
With its bold, new brand, Destination Aesthetics came to Etna eager to grow. "We were looking for a company that could take us to the next level in digital marketing," says CEO Shawna Chrisman. They needed marketing solutions that captured their unique essence and attracted targeted patients to their 4 medspa locations.
"We needed a full-service, integrated marketing solution. Etna delivered."
With a new, striking design and Etna's SILO for WordPress installed, the website's performance quickly took off. After only a few months, Google referrals jumped 45% and all locations are seeing an influx of new patients.
Start the Conversation