Online marketing doesn't have to be complicated. In the infographic below, we walk you through four straight forward tips to increase the online visibility of your brand.
What are some of the ways to improve your business's online presence?
Make your website work for you by focusing on the user experience and ensuring your content is helpful to prospective patients.
Leverage your Google My Business profile to drive more local traffic to your site.
Use social media to drive more demand for your services from both existing fans and new audiences.
Embrace pay-per-click advertising to boost your brand's online visibility and generate additional leads and revenue.
If you follow these simple online marketing steps, you should start to see a difference in how well you rank in the Google search results for your priority keywords.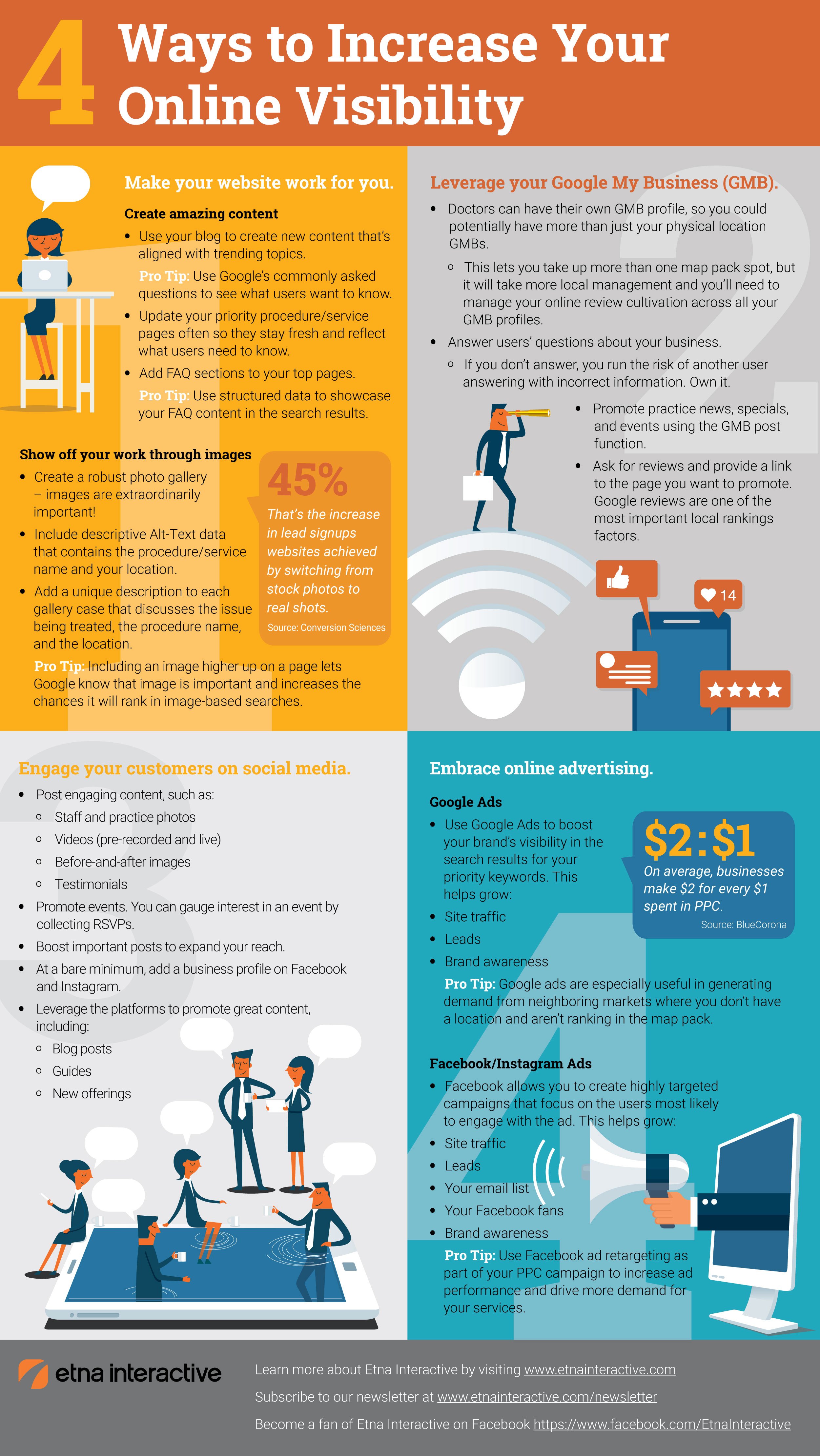 ---
Related Posts