Tackling your plastic surgery marketing strategy can be daunting, but don't let it intimidate you. As a practice leader, you already have the knowledge to lead your strategic planning—really. This post will guide you through ten straightforward, do-able exercises that will help you replace your anxiety with excitement and eagerness to get your team working toward your goals.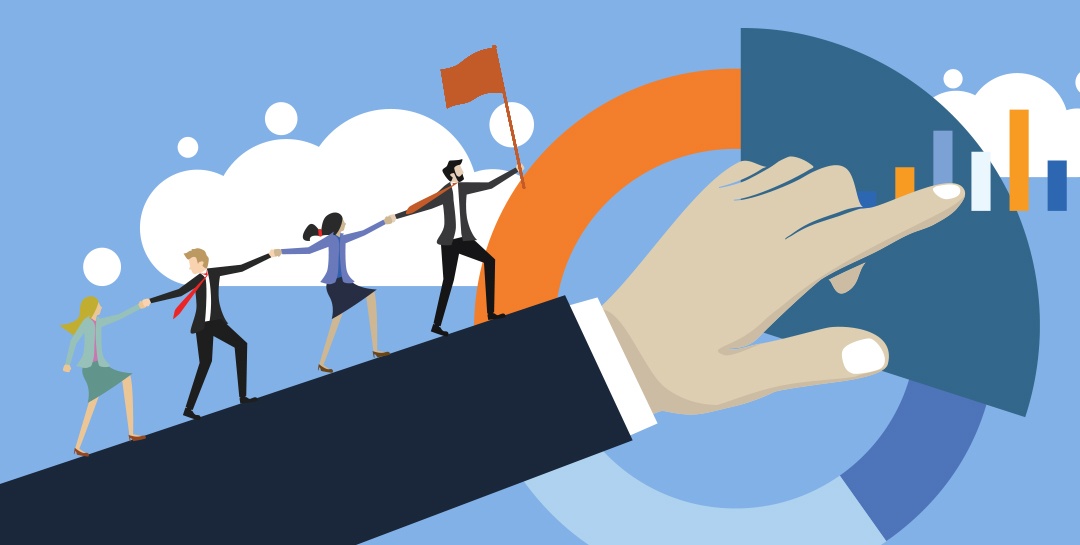 Marketing Strategy Starts With You
Establishing the foundation of your marketing strategy involves taking a higher-level view and essentially determining three things:
Where do you want to take your practice? Imagine achieving the practice of your dreams and what that looks like.
How quickly do you want to get there? Do you need to see rapid growth, or do you have some time to build your dream practice?
What are the boundaries within which your marketing team can work to achieve your goals? These factors may include budget, staffing resources, or other considerations.
It's not complicated. It's not magic. It involves either a formal or informal exercise in which you answer the above questions, and align your marketing efforts with your answers to achieve your goals.
You can take the lead in this process by providing inputs to your team, whether that marketing team is an internal group or an external agency so that they can align their activities with what you hope to achieve for the practice.
You will likely have very different goals than any other practice in the market, or in the world. These 10 initiatives will help ensure that your plastic surgery marketing strategies are tailored to your needs and goals. They will help you be better prepared when it's time to sit down and debrief your marketing team.
1. Align online marketing tactics and real-world capacity.
Start by thinking about where you have the capacity to grow. Your first marketing dollars should be invested to increase demand where you have the capacity to serve new patients.
Take an inventory of the providers, devices, and spaces in your plastic surgery practice that are underutilized. Write down next to each what percent they are saturated to help you prioritize your targeting.
With that inventory in hand, you have your first strategic opportunity. Prioritizing which resource gets more attention in your marketing may not always be objective.
A hot new device that generates less revenue than surgery may get more marketing attention if you believe, as a practice leader, you need to strike while the iron is hot. Or you might prioritize saturating an already-busy physician extender as a part of a retention strategy.
At the end of this exercise, you should be able to articulate to your team exactly where you need to generate demand, and how many new patients you need to attract.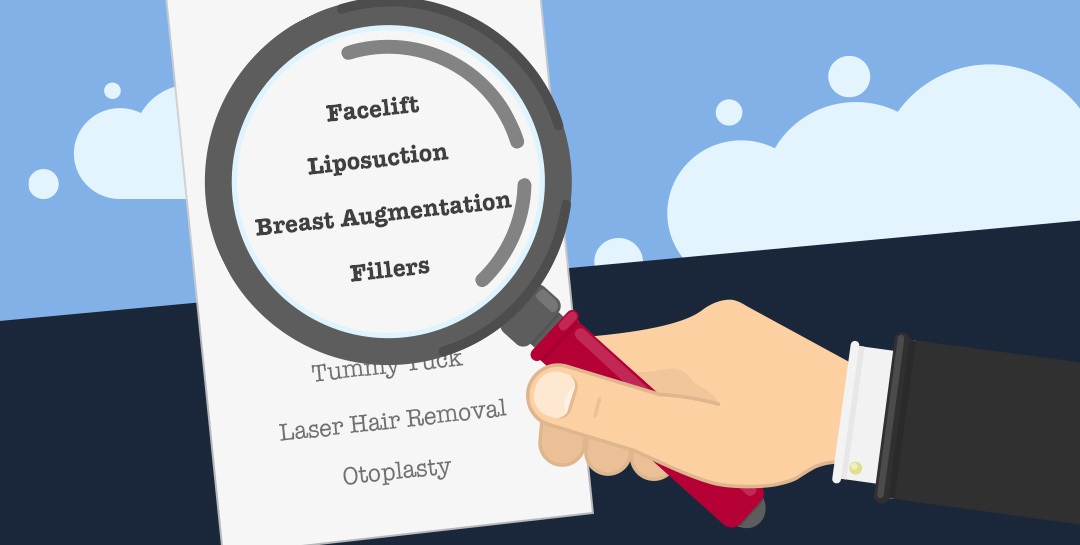 2. Carve out your (procedural) niche.
While some online marketing tactics adhere to the old adage, "a rising tide lifts all boats," most are more selective. Choose up to 5 procedures on which you will concentrate marketing efforts in the coming year.
You might choose procedures based on personal preference, the profitability of that procedure, a desire to claim a niche, or the quality of your outcomes.
These procedures will be featured more frequently in your social media posts, blogs, videos, email marketing, and paid advertising. Your plastic surgery SEO team should prioritize lifting rankings for these procedures over others. You'll place special effort on publishing new before and after photos for these procedures and earning more related reviews.
3. Mark your territory.
Your marketing tactics will vary greatly depending on whether your target is 10 blocks in Manhattan or the 10 towns surrounding Marshall, Texas. Declare one (or all) of these strategies for your next marketing period:
Attract new patients in the market where you're located
Attract patients from one or more adjacent markets
Attract distant patients who will travel for plastic surgery
You'll need to think about geographic focus. If you're in a larger metropolitan city and you haven't yet saturated visibility, a very easy decision is to say, I'm going to own my immediate market. But for clinics in suburban or rural markets, their marketing team will need a list of towns or ZIP codes to target a sizable number of potentially qualified prospective patients.
To guide your team, clearly define where you intend for your practice to grow, thereby enabling them to tailor marketing tactics and target ad delivery into those spaces.
4. Develop an editorial calendar.
For many plastic surgery practices, events or promotions fall flat when they're hastily cobbled together with limited planning. Important annual themes, or seasonal variations in patient demand, are often overlooked. Develop a calendar against which you can align your marketing tactics.
Include in your editorial calendar:
Events: Annual events, open houses, and patient appreciation days; campaign events, like a local "best of" competition.
Seasonality: Seasonal peaks and valleys, and the plans to offset their effects.
Promotions: Discounts, giveaways, or other incentives.
Messaging themes: Education, procedure awareness, disease awareness, and staff appreciation are all common themes to guide your communication strategy.
Remember that you may need to reserve resources to support larger planned events like an open house, a large Black Friday event, or spring sales. Be sure that you earmark funds in your budget for the resources you need to ensure that it is your most successful event ever.
5. Ensure you have the service and systems to showcase your reputation.
If you're not confident that every aspect of your operation is deserving of a 5-star review, this is the year to focus on service improvement. Studies show that nearly every plastic surgery patient will consult reviews before selecting their surgeon.
If you already deliver service that deserves 5-star ratings, deploy the software and processes to ensure that will guide patients to share their experience online.
For example, you need a documented internal protocol and designated, trustworthy, and well-trained team members for reading and responding to online reviews. Ongoing training for your front-office team on providing excellent, reputation-building customer service is also key.
For our plastic surgery clients in the United States, we recommend investing in and deploying software that automates the process of asking your patients to share their experiences online. Due to medical marketing laws, this is prohibited in Canada.
This is important to bring up because reputation is an easy topic to overlook, and yet it may be one of the most important areas in online marketing today. Reputation is a huge influencer, not only on those people who have been referred to you by word of mouth, but also people who are newly searching for procedures and have never been exposed to your clinic. We know that today the majority of patients will look into your online reputation before choosing you for their procedure.
6. Objectively assess your marketing performance in the previous period.
This is an important opportunity to step back and try to get as objective as you can about rating the performance of each of your online marketing channels today. If you don't consider yourself an expert you may find this difficult. The idea here is just to go step by step, look at your application of the channel, and ask the question, Could we or should we be doing better in this particular channel?
Now if you don't know information about your return by channel, obviously that's going to be a challenge, so one of the first conversations you need to have with your website partner is how to get the channel-level tracking that will allow you to assess your return on investment for each individual area in which you're marketing online.
7. Do fewer marketing channels, but do them better.
Especially if you're concerned about filling your surgical schedule, it can feel compelling to use every possible channel. But before you start rehearsing your big OR dance number for TikTok, know that you are most likely to find marketing success when the tactics you choose align with your interests and when you strive for excellence in fewer channels.
Inventory the channels where you are active, assess your success in each channel and contemplate whether doing something new is appropriate. To help with that, we've developed an Elective Medical Marketing Benchmarks workbook.
Download the Benchmarks Workbook.
Now, it's a good time to stop, pull back, and ask, Who's going to do the work? Assess the skills of the people on your own team, and based on the things that you're trying to achieve, you'll be able to identify early any gaps that may need to be supported by outside agencies or specialists.
8. Identify at least one area of innovation.
The old adage "If you're not changing, you're dying," might sound extreme, but it's a good reminder of the importance of evolving. Perhaps you can introduce a new service or technique. Or maybe invest in new technology to benefit your patients or practice staff.
You need to ask yourself, Where will we innovate? Where will we do something new that will give us a strategic advantage as we go into the future? For many clinics today, this is about refining their approach to virtual consultations, recognizing that this is going to be a new and permanent part of the operational landscape. So how do you do that better than anyone else in your market?
You may be looking at things like e-commerce, or introducing new or novel procedures. So have that moment in time where you step back, look to the future, and do a bit of prognostication.
9. Automate to enhance efficiency or patient satisfaction.
The other area that's really just a subset of innovation, but it's very specific and targeted, is asking questions about automation. You need to be getting more and more efficient every year, so what are you doing today manually that you can ultimately do automatically in the near future?
Are you manually sending out patient reminders? Then maybe you need to automate appointment reminders. Are you requiring patients to come in with paper forms? Perhaps you need to deploy a patient portal. Are you manually transferring information from one piece of software to the next? Maybe you need a project that's about introducing customer relationship management software and integrating that with practice management so there's no more double entry.
There are lots of things you can do that can save time and drive efficiency inside your plastic surgery practice. These are marketing strategies, but there are examples like that everywhere if you look around your practice.
10. Define a marketing budget aligned with your growth goals.
For most plastic surgery practices, even if you have a medical spa, few of the patients you treated last year will be back for surgery next year. That means, before you grow, you'll have to replace the patients you treated last year. And the bigger that growth goal, the more intense and sophisticated your marketing will need to be.
For mature clinics, or clinics seeking slow, steady growth under 10%, total marketing expenses will be in the range of 5% of revenues
For startups, or clinics seeking to grow faster than 10%, marketing expenses will exceed 10% of revenues
As a practice manager or plastic surgeon, you can express this to your SEO and marketing teams in a variety of ways, but the one that is going to be most useful is in absolute dollars. As you might imagine, if you hope to grow $200,000 or $2 million, a very different level, or intensity of marketing will be required to help you get there.
Those are the 10 areas we want you to focus on. We've put together a downloadable workbook so you can quickly and easily review them as part of your strategic planning. Of course, if you have any questions, you can contact us anytime and someone will get right back to you.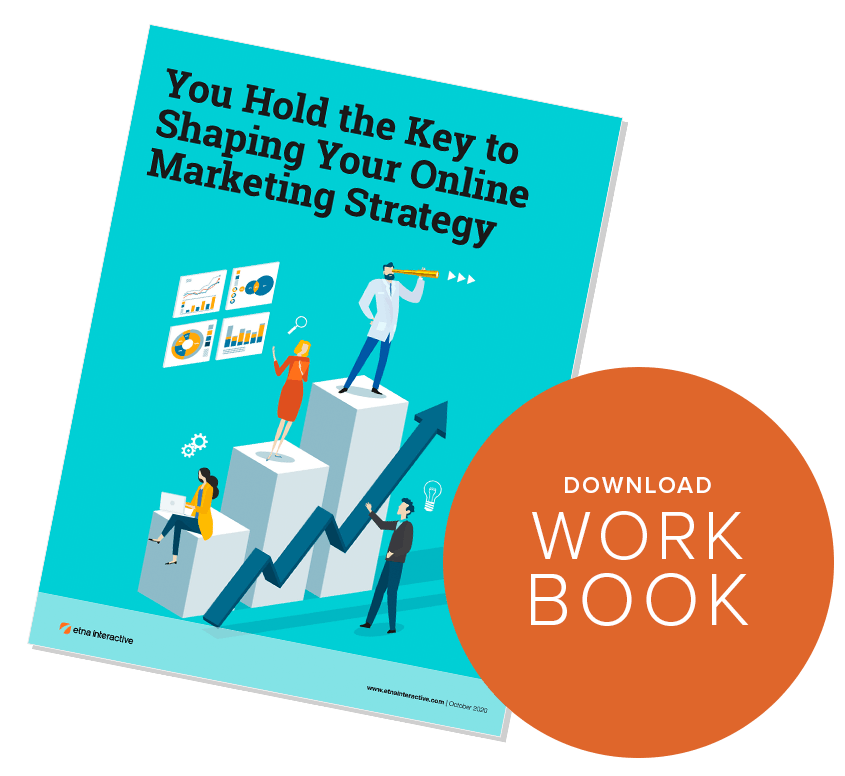 Download the Marketing Strategies Workbook
---
Related Posts